› Energizer Energy E500 1GB/8GB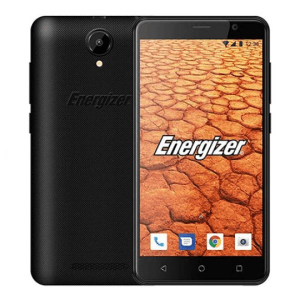 276 sales
Energizer Energy E500 1GB/8GB - Discontinued @Price in Kenya
Order Energizer Energy E500 from Price in Kenya with fast delivery across the country and in-store pickup in Nairobi.
Featured specifications for Energizer Energy E500
Available

August, 2018

Operating system

Android Go

Chipset

Mediatek MT6580M

Camera resolution

5MP

Front camera resolution

2MP

Display size

5.0 inches, 480 x 854 pixels

Display type

TFT screen

RAM

1GB

Storage

8GB

Battery

2000mAh, Li-Ion
Energizer Energy E500 key features
Customers also viewed
Other items from Price in Kenya similar to Energizer Energy E500
Specifications
Energizer Energy E500 full specifications, cost and availability in Kenya
General

Available
August
2018

Dimensions
139.8 x 71.5 x 8.6 mm

Weight
127 g

Colors
Black

Network
2G, 3G
Key features
Dual SIM
Android Go
2G/3G


Platform

GPU
Mali-400MP2

Operating system
Android Go

Processor
1.3 GHz
Quad-core

Chipset
Mediatek MT6580M

Graphics processor
Mali-400MP2

RAM
1GB

Storage
8GB

Card slot
Yes

Battery
2000mAh
Li-Ion


Display

Display size
5.0 inches
480 x 854 pixels

Display type
TFT screen

Pixel density
196 ppi


Camera

Camera resolution
5MP

Camera features
LED flash

Video recording
480p 30fps


Front camera

Front camera resolution
2MP


Sensors & connectivity

Sensors
Accelerometer

Connectivity
MicroUSB 2.0
Bluetooth 4.0
WiFi hotspot
GPS


Pricing & availability

Energizer Energy E500 last updated price is KSh 5,100
Energizer Energy E500 is currently discontinued.
Click the Notify me button to receive an alert when this product becomes available in the country.
Show more specs
User reviews
Reviews and ratings for Energizer Energy E500
Reviews (5)
1

james

26 Jun 2023 5:55 PM

Kindly can I get replacement screen

Hi James, unfortunately, the touchscreen replacement is not available at this time.

Price in Kenya

2

jay

31 May 2023 12:13 PM

do you have touch screen for the E500?

Hello Jay,

Replacement touchscreen is is not available at the moment.

Price in Kenya

5

Guest

19 Dec 2022 2:08 PM

Good phone but where do i get the replacement of touchscreen?

Hello,

We apologize for the inconvenience, but we are currently out of stock of the touchscreen replacement you need for your E500. We are working hard to restock our inventory, however, we cannot guarantee when it will be available again. In the meantime, we suggest checking back with us periodically to see if the part has been restocked. We apologize for any inconvenience this may cause and thank you for your patience.

Price in Kenya

5

Guest

30 Dec 2020 7:29 PM

User only left a rating

5

Guest

23 Oct 2020 11:45 PM

User only left a rating
Help other users to know more about this item.
Price range
All Smartphones by price range
Trade-in
Trade in and save on new purchases
Save on new purchases when you trade in your old eligible device Trade-in supported devices