› Huawei FreeLace Pro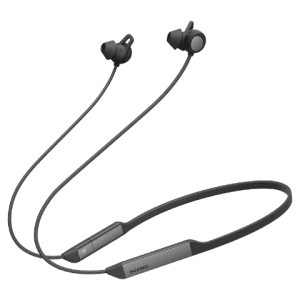 41 sales
Huawei FreeLace Pro - Out Of Stock @Price in Kenya
Order Huawei FreeLace Pro from Price in Kenya with fast delivery across the country and in-store pickup in Nairobi.
Featured specifications for Huawei FreeLace Pro
Microphones

3

Speaker features

Active Noise Cancellation, Call Noise Cancellation, IP55 Splash and Dust Resistant

Connectivity

Bluetooth 5.0

Play time

Up to 24 Hours, Up to 16 Hours (ANC Off)

Weight

34 g

Driver

14.2mm

Sensors

Hall, Capacitance, Microphone
This item is currently out of stock.

Click Notify to receive an alert once it becomes available again on
Price in Kenya.
Huawei FreeLace Pro key features
Awareness mode

Active noise cancellation

Call noise cancellation

IP55 splash and dust resistant

Gaming mode

USB type C
Customers also viewed
Other items from Price in Kenya similar to Huawei FreeLace Pro
Specifications
Huawei FreeLace Pro full specifications, cost and availability in Kenya
General

Weight
34 g

Colors
Graphite Black
Spruce Green
Sakura Pink
Dawn White

Key features
Awareness mode
Active noise cancellation
Call noise cancellation
IP55 splash and dust resistant
Gaming mode
USB type C


Speaker

Driver
14.2mm

Microphones
3

Controls
ANC On/Off
Power On/Off
Bluetooth Pairing
Switch Devices
Activate Voice Assistant
Answer/End Call
Play/Pause Music
Next /Previous Song

Speaker features
Active Noise Cancellation
Call Noise Cancellation
IP55 Splash and Dust Resistant


Sensors & Connectivity

Sensors
Hall
Capacitance
Microphone

Connectivity
Bluetooth 5.0

Sensors & connectivity features
USB Type-C
Gaming Mode (150ms Latency)


Battery

Battery capacity
150mAh

Play time
Up to 24 Hours
Up to 16 Hours (ANC Off)

Charging
60 Min

Battery features
5 Mins Charging for Up to 5 Hours Playtime


Pricing & availability

Huawei FreeLace Pro last updated price is KSh 7,600
Huawei FreeLace Pro is currently out of stock.
Click the Notify me button to receive an alert when this product becomes available in the country.
Show more specs
User reviews
Reviews and ratings for Huawei FreeLace Pro
Reviews (1)
5

Guest

9 Mar 2021 6:56 PM

User only left a rating
Help other users to know more about this item.
Price range
All Bluetooth Headsets by price range
Trade-in
Trade in and save on new purchases
Save on new purchases when you trade in your old eligible device Trade-in supported devices